Get ready, put on your thinking hats on, bring a friend or two or a team of 6 as we settle in for a fun night filled with laughter and Giant Scrabble. Fun for the whole family! For more details, see Elaine Sears.
"Bobby has both the spirit and the songs to bring us back to believing. Whatever our faith, he has the humor, compassion, words, and music to help us believe again." -Dar Williams
Hope-folk, soul-pop, poetic rock. Bobby Jo Valentine's music exists outside the lines of any genre. The music's thoughtful lyrics and catchy melodies reach listeners on all paths of life, and the authentic, universal, uncanny nature of his songs have won him Songwriter of the Year at West Coast Songwriters Association twice in 2011 and 2015, and Song of the Year in 2017.
Born into a Baptist church of strict lines and sharp edges, and coming out of that culture to discover who he really is, Bobby is now a believer of a different sort: a believer in the wild, strange, mystical nature of the world. Faith has come to mean something much deeper, wider, and less cut-and-dried than when he started. Bobby now finds that he has just as much to learn from the people who believe differently than he does as the ones that do.
Bobby is a proud supporter of equal rights for all people. He believes that we're all in this together; that the arc of the universe is long, but bends toward justice; and that real justice means justice for everyone. Bobby has been invited to perform for many equal rights organizations, Pride festivals, and justice-oriented non-profits, including the National Safe Place Network and Family Promise.
The proceeds of this concert will support Holy Trinity's work with local organizations and ELCA World Hunger to promote food security in our local community and around the world. Join us in support of this cause as we enjoy Bobby Jo Valentine's unique artistic gifts.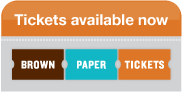 Holy Trinity Lutheran Church is pleased to welcome the Original Easton Farmer's Market to its new winter quarters in our Fellowship Hall! Stop by between 10 AM and 2 PM on Saturdays for farm fresh produce, handicrafts, baked goods, and more.