"Bobby has both the spirit and the songs to bring us back to believing. Whatever our faith, he has the humor, compassion, words, and music to help us believe again." -Dar Williams
Hope-folk, soul-pop, poetic rock. Bobby Jo Valentine's music exists outside the lines of any genre. The music's thoughtful lyrics and catchy melodies reach listeners on all paths of life, and the authentic, universal, uncanny nature of his songs have won him Songwriter of the Year at West Coast Songwriters Association twice in 2011 and 2015, and Song of the Year in 2017.
Born into a Baptist church of strict lines and sharp edges, and coming out of that culture to discover who he really is, Bobby is now a believer of a different sort: a believer in the wild, strange, mystical nature of the world. Faith has come to mean something much deeper, wider, and less cut-and-dried than when he started. Bobby now finds that he has just as much to learn from the people who believe differently than he does as the ones that do.
Bobby is a proud supporter of equal rights for all people. He believes that we're all in this together; that the arc of the universe is long, but bends toward justice; and that real justice means justice for everyone. Bobby has been invited to perform for many equal rights organizations, Pride festivals, and justice-oriented non-profits, including the National Safe Place Network and Family Promise.
The proceeds of this concert will support Holy Trinity's work with local organizations and ELCA World Hunger to promote food security in our local community and around the world. Join us in support of this cause as we enjoy Bobby Jo Valentine's unique artistic gifts.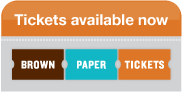 Holy Trinity Lutheran Church is pleased to welcome the Original Easton Farmer's Market to its new winter quarters in our Fellowship Hall! Stop by between 10 AM and 2 PM on Saturdays for farm fresh produce, handicrafts, baked goods, and more.
Holy Trinity is pleased to announce the appointment of the Rev. John Polk as transition pastor. Pastor Polk will preach for the first time at HTLC on Sunday, July 8, 2018.​
Pastor Polk received his Doctor of Ministry degree from the Lutheran School of Theology at Chicago and his Master's of Divinity degree from Luther Seminary in St. Paul, Minnesota. He is a board-certified chaplain with the Association of Professional Chaplains. He has served four parishes: one in New Jersey, one in Missouri; and two in Kansas. For the last month he has served as the interim pastor at the Lutheran Church of the Newtons in Newton, Massachusetts.
He has served as chaplain at a community hospital in Kansas and an Episcopal hospital in Kansas City. After moving from Kansas City to Boston he served for five years as the Director of Chaplaincy at the Massachusetts General Hospital in Boston. He is a certified coach with the Institute for Social and Emotional Intelligence in Denver, Colorado.
Pastor Polk was graduated from Phillips Exeter Academy in Exeter, New Hampshire and worked as a counselor at Camp Calumet for three summers when he was a teenager. He was born in Washington D.C. and grew up first in Wilbraham, Massachusetts and later in Eau Claire, Wisconsin.
Pastor Polk's older son, William and his wife, Shannon live in Chicago with their dog, Penny. His younger son, James and his girlfriend, Kelsey live in Kansas City along with Pastor Polk's two most wonderful grandsons in the world- Maddox and Emmett. Pastor Polk lives with his husband, Gino on the beach in Revere.
The Gifts and Bequests Committee is proud to announce this year's Ro-Mar scholarship recipients:
Jonathan Berry
Michaela Berry
Eric Bliss
Ingrid Brugnoli-Ensin
Chelsea Krajcik
Nicole Nassif
Christopher Prentis
We wish each of these students great success in all that they pursue!
RO-MAR higher education scholarships are awarded to qualified applicants who are voting members of Holy Trinity pursuing post-High School education. More information about Holy Trinity's scholarship programs can be found on the church website.